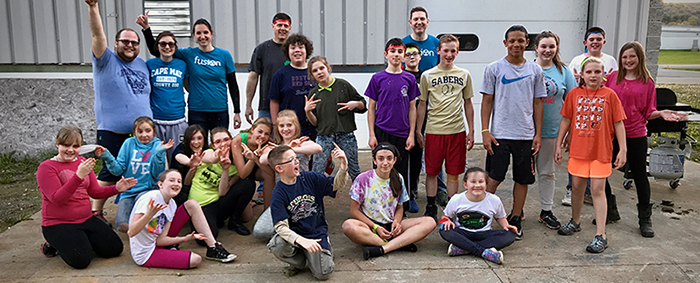 6th–8th Grades
Fusion is the weekly teaching environment for 6th–8th grade students where they know that they matter. Each week, students experience a combination of music, games, teaching, and interaction with a dedicated small group of peers. At Fusion, we strive to equip students to make the best choice. Join us for a great time!
Fusion meets on Sunday nights from 6:00PM-8:00PM at each of our locations starting on September 10th.


9th–12th Grades
Craz is our high school ministry. Our goal is to create environments where students are encouraged to make wise choices, positively influence their friends, and experience personal ministry through serving others. We meet weekly and have an awesome time together. We hope to see you there!
Craz meets on Sunday nights from 6:00pm-8:00pm at every location starting on September 10th.